I haven't posted a lot about things I've created, but have been working away at a few projects over the last several months. I'll get some pictures up eventually.
This morning, I woke up early, did a bunch of paperwork, saw Patrick off to work. Helena was up late, excited because Patrick came home last night after a 3 day trip, so she slept late.
I had been chewing on a small project for months, and this morning the time was right.
Before her death last fall, my mother-in-law, Toni, sent me some sewing items and fabric she was clearing out. In retrospect, I think she was preparing on some level. She had moved, and downsized considerably, but she had also been gifting us with a lot family treasures she had been saving and was ready to pass on.
One of the things she sent last summer was some fabric she had saved from a maternity dress she made herself and wore while pregnant with Patrick. It was still in panels, some still attached. When she sent it, she suggested we might make something for Helena with it. Helena, however, with her penchant for pink and purple, was not interested in this yellow and orange combination, so there it sat, and I've been thinking and thinking on it....
This morning, I decided it would be a skirt from me. I did a little research on a-line skirt patterns and this seems to fit the shape pretty well already. It was fairly easy to construct as a lot of the work was already done. With all of the half finished projects I have hanging around, it was wonderful to start and finish something in the same hour.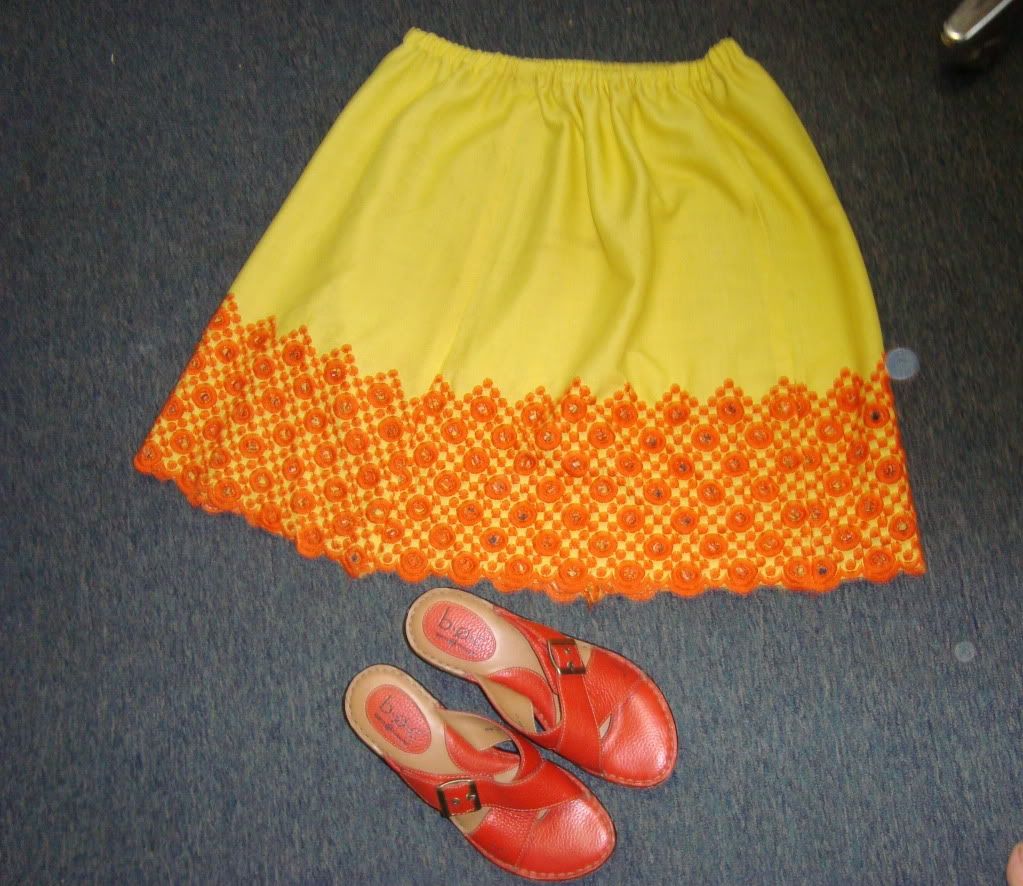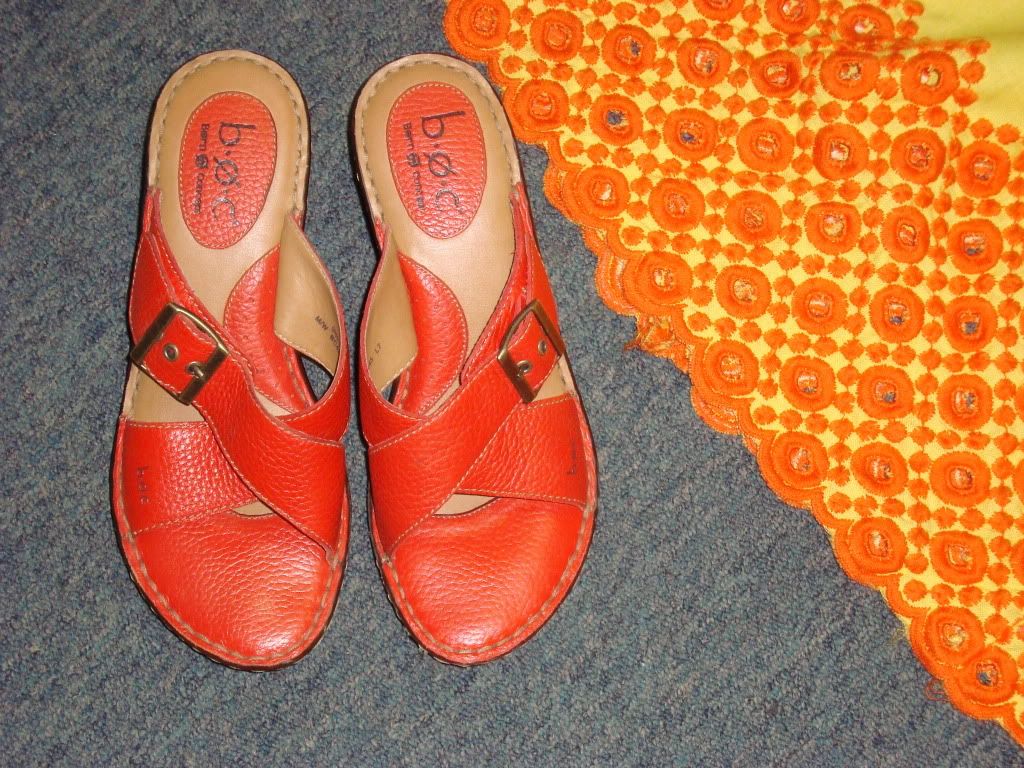 The icing on the cake is that I have these great shoes that I got on clearance last fall, to go with it! And if it stops raining for more than a day I'll get to wear them this summer.
I'll try and take a better photo, or have one taken. It's really pretty cute on, but my arms aren't long enough to take a decent shot of myself. I sew a lot, but rarely clothing, and never for me. So this was a lot of fun, maybe I'll try something again after this success.
I love that it's something that is part of Patrick's family history, love that I made something useful out of something that was just sitting for years, love that I had everything I needed to do the project on hand, and love that I have a new clothing item even though I have no room in my budget for that stuff right now. I think it's going to be a good weekend!